School is back in action, and it's got us thinking of one of the most important factors of relocating your family. When choosing a home, school district is top of every parent's mind. Lucky for South Bay folks, our public schools are some of the best in the state. So, while individual schools may meet your needs more than another, there really isn't a wrong choice of school districts in our beloved community.

We've broken down every city in the South Bay, detailing which colloquial zone it falls under and which school you'd be assigned based on address. Next up is Hermosa Beach!

Hermosa Beach
The word Hermosa means beautiful in Spanish, and it's easy to see why it received its namesake! Hermosa Beach has almost 2 miles of ocean frontage with 94 acres of public beach, making it one of the most popular beaches in Los Angeles County. With excellent surf, chef-inspired restaurants, and breathtaking sunsets, it is the perfect place to live.

Neighborhoods
Sand Section (148) - Relish in the captivating ocean views in this high-demand area. You'll find residential homes, condos and townhomes that are within steps to the beach.
Hermosa Valley (149) - Enjoy larger estates with ocean views just steps to the greenbelt; a beautiful path full of trees and flowers centrally located to the beach, shops, and restaurants.
East Hermosa (150) - Also known as the Hermosa Hills, residents thrive in this quiet and serene area. Boasting panoramic ocean and city views and just a quick jaunt to the beach and freeway.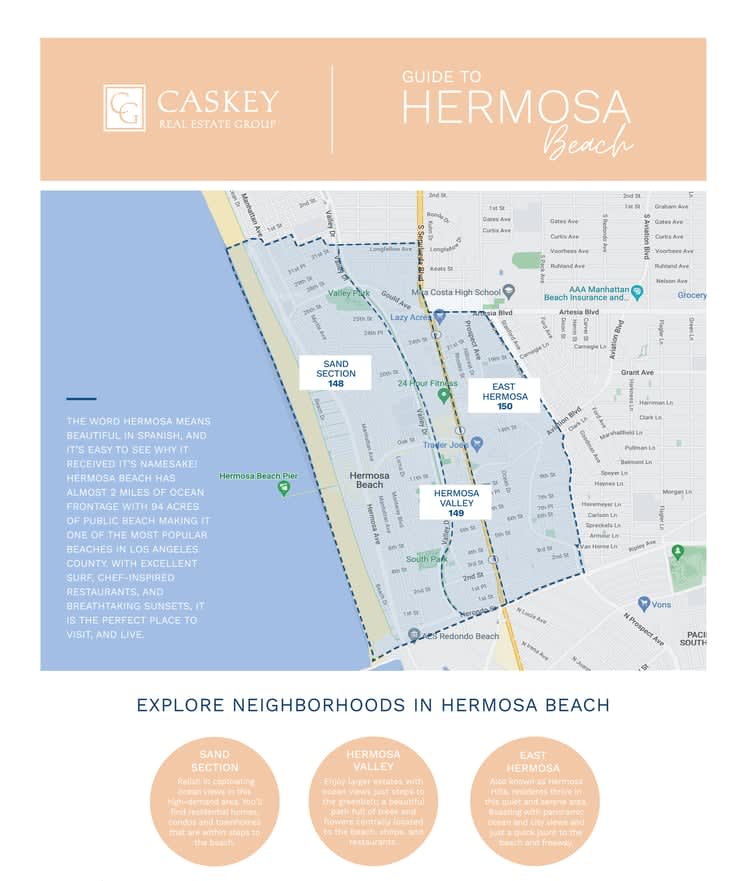 Hermosa Beach City School District
Hermosa Valley School has earned the state's highest level of recognition as a California Distinguished School. This 2019 honor for its middle school program joins the same designation earned for its elementary program in 2018. Each designation lasts for two years, meaning Hermosa Valley School is currently a distinguished school across all its grade levels, which covers third grade through eighth grade. The small community really rallies behind its schools and students are provided many opportunities to develop their future readiness skills.

Schools Zones:
Hermosa View School
Hermosa Vista School
Hermosa Valley School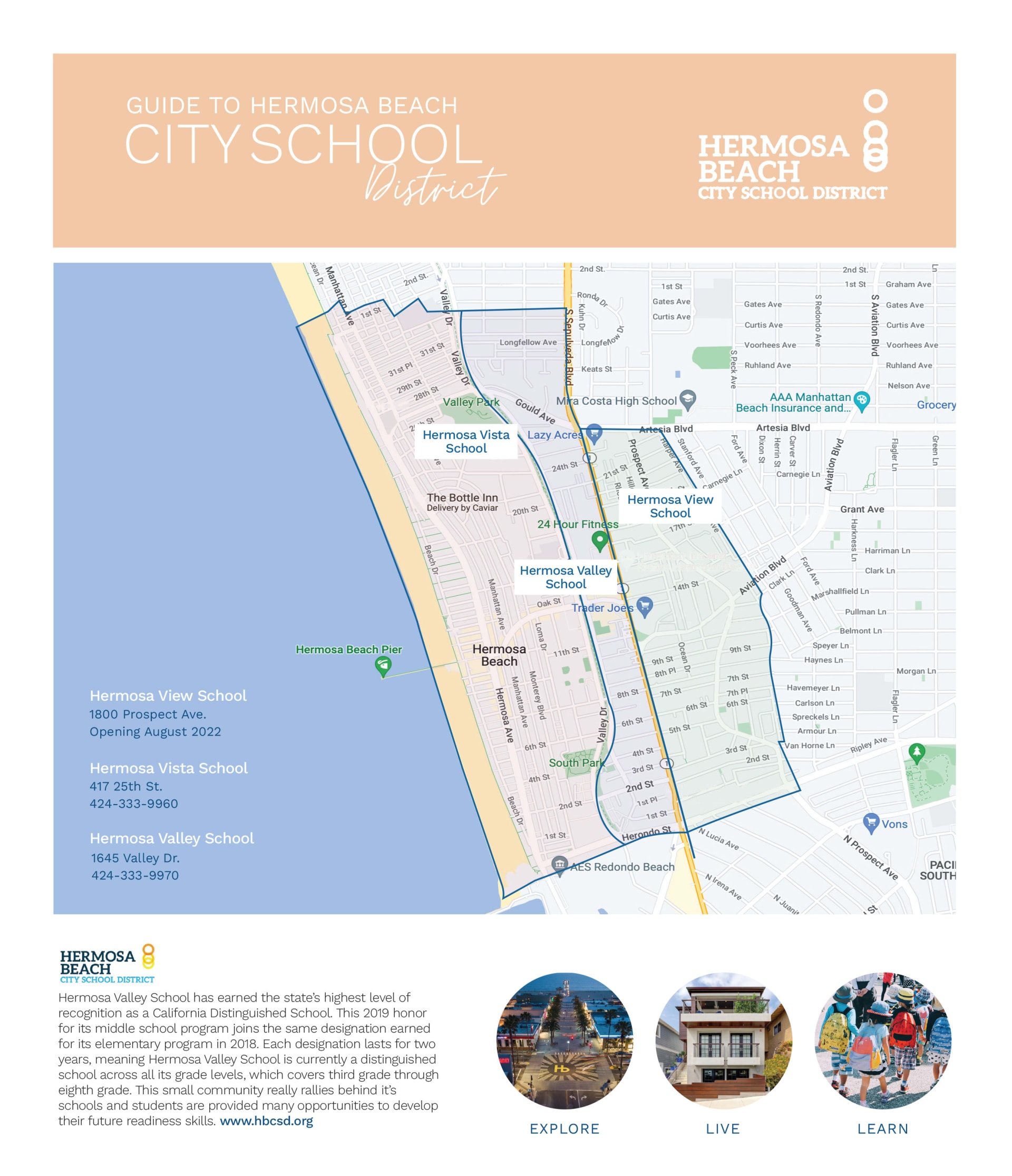 Save these to your computer, print them out, or give us a call for a free copy. Trust us - this is invaluable information that will come up again and again.